So you've booked your trip to Cabo San Lucas. Maybe your going on a romantic vacation with your significant other or looking to have a wild time with friends. Or maybe your visiting to look at condos for sale in Cabo. Whatever the reason, you now want to know about Cabo airport transfers.
What's the best way to get from the Cabo airport (SJD) to your hotel or resort? What's the cheapest way? Are they all safe for tourists?
You've come to the right place!
Transportation to and from the Los Cabos International Airport has a variety of possibilities, but the accessibility and convenience of each depends on travelers' needs.
The best way to ensure an easy transition from the airport to your resort is to plan ahead by booking your Los Cabos transportation in advance. The following guide will help you find the perfect transportation from the Cabo airport for your travel needs.
Where is Los Cabos International Airport?
The Los Cabos International Airport is Cabo's main airport and the airport you're likely to fly into; the Los Cabos airport code is SJD.
This international airport is about 28 miles from Cabo San Lucas (a 45 minute drive) and eight miles from San Jose del Cabo (20 minute drive).
Cabo Airport Transfer Options
Resort Airport Transfers
Likely one of the best ways to ensure a stress-free transition from the Los Cabos International Airport to your hotel is to organize an airport transfer directly with your resort.
While most resorts charge a fee, it is usually less than what private airport transportation costs and equally as great of a service. Resort airport transfers typically come with a personalized touch and allow the resort to begin pampering you from the minute you arrive.
It is important to note that your resort will likely require at least 48-hours advance notice to schedule your transfer at your arrival and departure times.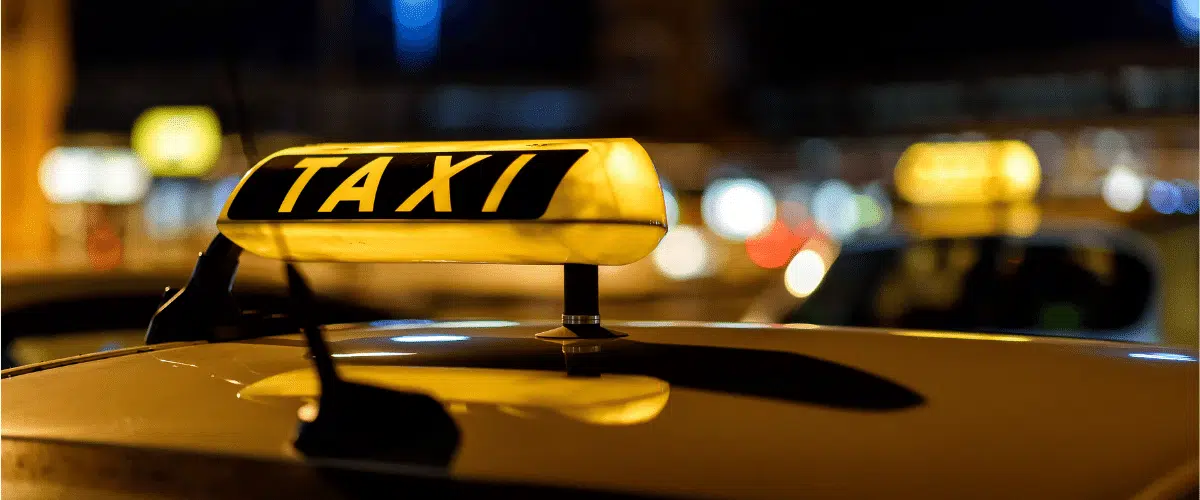 Taking a Taxi from the Airport to Cabo San Lucas
While not always the best option because of its hefty price tag, visitors can taxi from the airport to Cabo San Lucas at any time for around $80 USD one way.
Keep in mind, taxis typically carry up to four passengers and only the luggage that will fit in the trunk.
Taking a taxi from the airport to Cabo San Lucas is a great option if you want to leave the airport fast and not wait around for communal transportation, or if you didn't plan ahead and want a quick ride.
Private Los Cabos Transportation
There are a number of options if you are looking for private transfers from the Los Cabos International Airport.
Companies, such as All Ways Cabo Transportation and Eliker Transfer, offer private services in high end vehicles for relatively low prices. If you are traveling with four or more, this is likely the best option for you.
Public Airport Transportation
One of the cheapest airport transportation services in Cabo San Lucas is a shared shuttle system that leaves the airport after the van's seats are filled.
For as low as $13USD per person, you and your travel companions can get to your hotel without too much hassle. Transcabo and Cabo Airport Shuttle provide some of the cheapest public airport transportation in the region.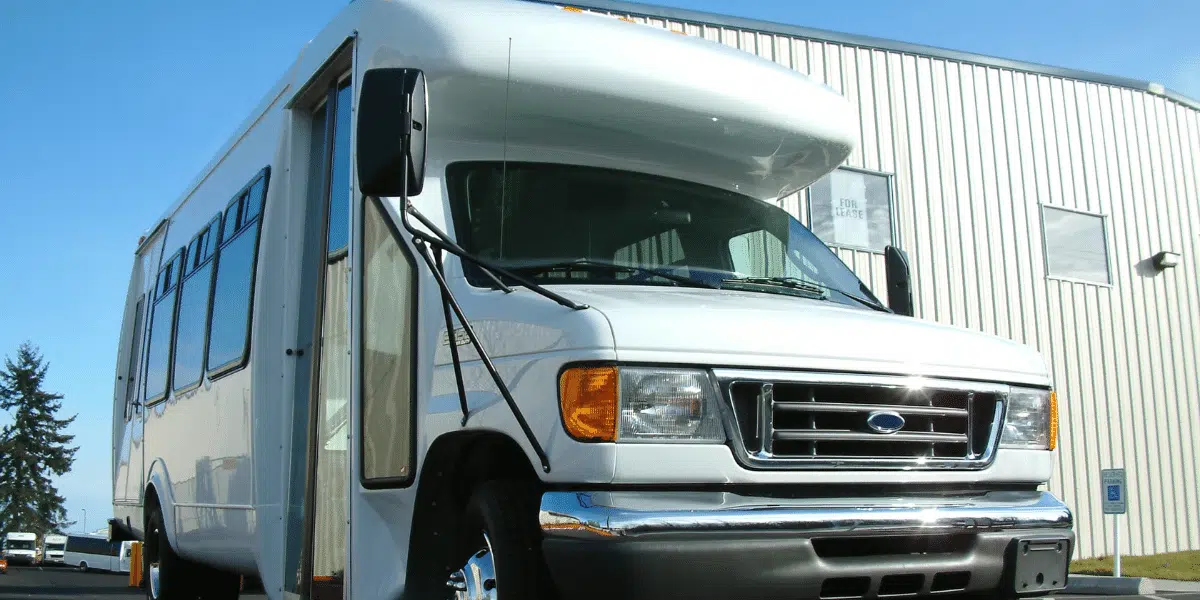 Best Cabo San Lucas airport shuttle services
Here, then, are the six best Cabo airport shuttles, in no particular order.
Beware of the salespeople selling Los Cabos timeshares!
After you've collected your baggage at the Los Cabos airport, you must pass by a slew of timeshare vendors before you exit.
Don't get waylaid by the timeshare vendors – unless you want a free taxi ride (and a tour or other incentive) in exchange for spending half a day of your precious vacation time in Cabo to attend a timeshare presentation instead of checking out El Arco.
Just outside the terminal doors, you'll see all the transfer company drivers holding signs for their passengers.
Locate your driver, and soon you'll be on your way to a sunny Cabo holiday!
Note: The timeshare vendors are clever!
As you glance around, unsure about how exactly to exit the airport, they will approach you and ask if you need help finding your driver. Following them is an invitation to getting ensnared in discussions with them.
If you're not interested in talking about timeshares, simply say "no thank you" and continue walking straight through and out of the airport.
Is Uber in Cabo San Lucas?
Yes, Uber is available in Cabo San Lucas. Just log onto the app as usual and once your phone recognizes where you are, you will be able to hail an Uber to get around and visit the best restaurants in Cabo.
Be sure, however, to make sure your data plan covers service in Mexico. It's a good idea to call your provider before you leave for your trip to find out. If your service doesn't cover Mexico, your cell phone provider may have options you could add for the duration of your trip.
Using your data in Mexico if it is not covered could cost your thousands of dollars when your next bill arrives.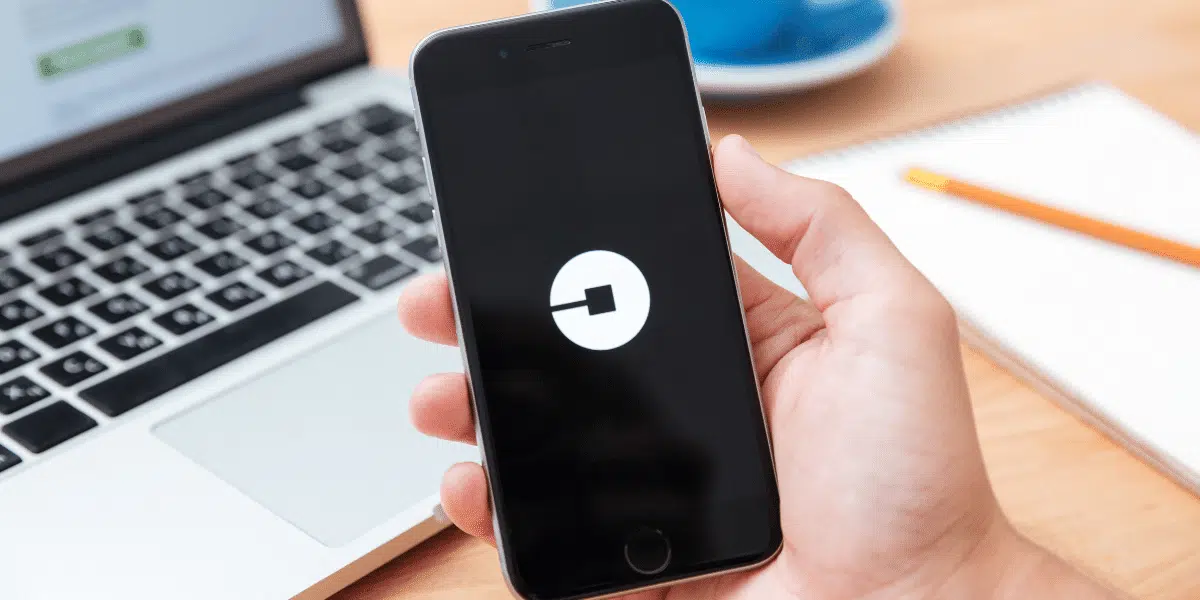 Problems with Uber in Cabo
The taxi union is very strong in Los Cabos. They are unhappy about Uber coming to Cabo and they're doing all they can to prevent Uber from gaining a foothold in Los Cabos.
So the situation with Uber is complicated.
If you Google, you'll find sites saying it's "illegal" and not authorized to operate.
But the fact is it exists in Cabo – and lots of visitors have used Uber.
Can I Uber from the Cabo airport
No, unfortunately, you can't currently use Uber from the Los Cabos International Airport.
Although, some people have successfully taken Uber to get to the airport (at a cost of about $48 USD from resorts on Medano Beach in Cabo San Lucas).
Cabo San Lucas airport transportation summary
Hopefully, you've found our guide on Cabo airport transfer options helpful!
As you can see, there are several different options available. The costs of these options vary greatly depending on which you choose and how many are in your party.
Just be sure to decide in advance and book your transportation option before arrival so you're not standing around at the airport with no way of getting to your hotel.